This is an archived article and the information in the article may be outdated. Please look at the time stamp on the story to see when it was last updated.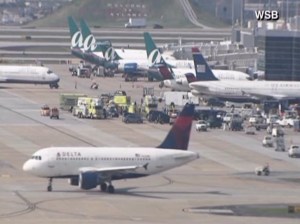 WASHINGTON — The State Department issued a world-wide travel alert Friday because of an Al Qaeda-linked terrorist threat that has already prompted plans to close U.S. embassies in key Middle Eastern countries.
"Current information suggests that al-Qa'ida and affiliated organizations continue to plan terrorist attacks both in the region and beyond, and that they may focus efforts to conduct attacks in the period between now and the end of August," the release said.
U.S. officials have noticed an increase in communications between militants in recent days, apparently related to the end of the Ramadan holiday next Wednesday. The State Department on Thursday disclosed plans to close embassies on Sunday in Israel, Saudi Arabia, Kuwait, Libya, Iraq and other nations.
The alert issued Friday expires on Aug. 31. The State Department said the potential for terrorist attacks was particularly high in the Middle East and North Africa. It said terrorists could potentially attack public transportation systems and tourist attractions and warned U.S. citizens traveling in foreign countries to be aware of their surroundings and take appropriate safety measures.
Travelers were encouraged to enroll in the State Department's Smart Traveler Enrollment Program.