This is an archived article and the information in the article may be outdated. Please look at the time stamp on the story to see when it was last updated.
SAN DIEGO — San Diego County District Attorney Bonnie Dumanis and two local state senators Monday urged Gov. Jerry Brown to sign three bills aimed at helping to prevent elder abuse, including financial elder abuse.
"The changes to the law included in these bills will make a real difference as our Elder Abuse Unit works to hold defendants accountable when they abuse senior citizens in our community," Dumanis said.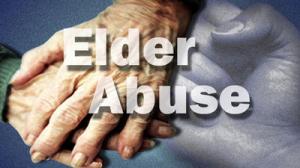 She was joined by Sens. Mark Wyland, R-Carlsbad, and Joel Anderson, R- San Diego, in encouraging the governor to sign the legislation.
SB 543, which is sponsored by the San Diego County District Attorney's Office, would ensure that theft from an elder is a "qualifying prior offense" when sentencing a person to prison, removing an ambiguity in the law to treat elder theft with the same seriousness as any other form of theft.
"My mother was a victim of financial fraud, so this issue is personal to me," Wyland said. "One of the most meaningful things we can do as legislators is to strengthen laws to protect the vulnerable in our communities from people who would take advantage of them."
According to Anderson, "SB 543 will ensure criminals who commit crimes against our grandmas and grandpas will be prosecuted to the full extent of the law."
"I believe, by signing this bill into law, Governor Brown will be sending a clear message to seniors," he said. "California will not tolerate senior abuse and we are committed to protecting these cherished members of our society with all our might."
The two other bills specifically target financial elder abuse. AB 140 would modernize the definition of undue influence for elder financial abuse, a definition which has not been revised since 1872, and AB 477 would make notaries public mandatory reporters of suspected elder financial abuse.
The governor has until Oct. 12 to sign or veto the measures.