This is an archived article and the information in the article may be outdated. Please look at the time stamp on the story to see when it was last updated.
SAN DIEGO— A bill proposed by Assemblywoman Toni Atkins that would make it easier to get early term abortions in California is gaining momentum.
On Tuesday, the State Assembly approved AB 154, a bill that would allow nurse practitioners, certified midwives and physicians assistants to perform aspiration abortions after proper training.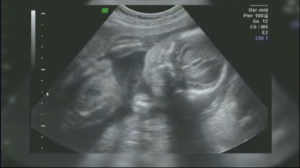 Planned Parenthood co-sponsored the legislation and estimates one in three women will terminate a pregnancy by age 45.
"Fifty-two percent of counties in California do not have an accessible abortion provider. That means a great number of women have the right to choose, but they can't access that right," Planned Parenthood Pacific Southwest Director of Communications Jennifer Coburn said.
For example, there aren't any abortion providers in Imperial County. Women have to travel to San Diego County to get the procedure, which can be difficult.
"Women need quality healthcare in their own communities and without excessive wait times," Atkins said in a statement. "This is particularly true with abortion services, which are cheaper and less complicated earlier in a pregnancy."
Chris Clark with the East Clairemont Southern Baptist Church is worried about the bill.
"It's going to increase the number of babies that are going to loose their lives," Clark said. "It's going to increase the number of women who are going to be facing medical complications from an increase in abortions."
The bill goes beyond his moral opposition of abortion, Clark said he's concerned for patient safety.
"There is a reason laws restrict certain medical practices," Clark said. "If you're going to allow it to occur, are you just going to allow anybody else that doesn't have a medical degree to go in and do that? It makes no sense."
However, supporters of the measure argue this measure will insure women access to healthcare that is within their rights.
"Opponents of this bill are not simply opponents. This particular bill, they're opponents of the right to choose," Coburn said. "Why do we provide women with the right to terminate a pregnancy? That decision was already made in 1973 with Roe v Wade decision. What we're doing now is saying is women already have the right, access is a problem, lets solve that problem."