This is an archived article and the information in the article may be outdated. Please look at the time stamp on the story to see when it was last updated.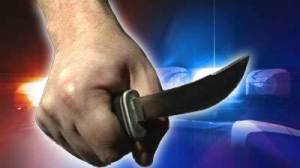 SAN DIEGO — An argument that erupted between acquaintances at an East Village fast food restaurant early Saturday ended with one man stabbed and the other sought by police, authorities said.
The two men began arguing around 12:20 a.m. at the restaurant at 11th Avenue and C Street, San Diego police Sgt. L. Taylor said.
At one point during the altercation, one man stabbed the other in his arm, Taylor said.
The victim was taken to a hospital to be treated for the non-life- threatening stab wound, Taylor said. His attacker got away.
Although police did not disclose a suspect description, Taylor said the suspect's identity was known.