This is an archived article and the information in the article may be outdated. Please look at the time stamp on the story to see when it was last updated.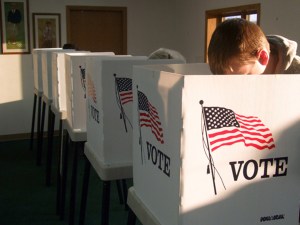 SAN DIEGO — Voters will decide Tuesday who will fill an empty seat on the San Diego City Council and choose a new member of the state Assembly.
A runoff election is being held to replace former District 4 Councilman Tony Young, who resigned in January after six years in office to become CEO of the San Diego and Imperial Counties chapter of the American Red Cross. Labor coordinator and former police lieutenant Myrtle Cole and longtime community activist Dwayne Crenshaw are battling to represent the district, which covers southeastern San Diego.
Cole has the backing of Mayor Bob Filner, along with most of the area's Democratic office holders and labor organizations. She came out on top in the March primary election with 33 percent of the vote.
Crenshaw, who is on leave as executive director of San Diego Pride, bested the seven other candidates with 15 percent of the vote. He has been endorsed by environmental organizations, school district trustees and most of the other primary candidates.
In the 80th Assembly District, which includes the southern areas of San Diego County, San Diego and Imperial Counties Labor Council CEO Lorena Gonzalez is running against Chula Vista Councilman Steve Castaneda to replace Ben Hueso, who was elected to the state Senate.
Polls are scheduled to open at 7 a.m. in the elections to fill the two remaining years in the terms for the two districts.
Young left office just after redistricting took effect, but state law required the 2010 District 4 boundary to be used to determine which candidate will be his successor because those voters elected the original candidate, according to the county Registrar of Voters office. The updated boundaries will be used in the 80th Assembly District race.
Vote-by-mail ballots can be dropped off at any polling place or at the Registrar of Voters office at 5201 Ruffin Road, suite I, until 8 p.m.