This is an archived article and the information in the article may be outdated. Please look at the time stamp on the story to see when it was last updated.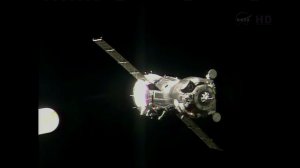 (CNN) — A Russian rocket docked late Tuesday with the International Space Station, bringing two space veterans and a rookie astronaut one step closer to a long stay orbiting the Earth.
The three — Russian cosmonaut Fyodor Yurchikhin, American astronaut Karen Nyberg and Italian Luca Parmitano of the European Space Agency — will spend the next six months at the space station until their scheduled departure in mid-November.
The Soyuz capsule carrying them into orbit lifted off at 2:31 a.m. Wednesday (4:31 p.m. ET Tuesday) from the Baikonur Cosmodrome in Kazakhstan for a nearly six-hour flight to the station. Once inside the space station, they will join Chris Cassidy of NASA and Pavel Vinogradov and Alexander Misurkin of the Russian space agency Roscosmos, who have been in the orbiter since March.
This is the fourth trip into orbit for Yurchikhin, who has been to the space station twice before and flew aboard the Space Shuttle Atlantis in 2002.
Nyberg went into space on the Shuttle Discovery in 2008, while Parmitano is making his first space flight.
They're replacing three crew members who returned to Earth two weeks ago. One of them was Canadian astronaut Chris Hadfield, who became a viral video hit by singing David Bowie's "Space Oddity" in a five-minute clip recorded on the station.