This is an archived article and the information in the article may be outdated. Please look at the time stamp on the story to see when it was last updated.
CHULA VISTA, Calif. — A National City man accused of molesting his girlfriend's daughters pleaded not guilty Thursday to 16 felony counts of child molest.
Anthony Garza, 33, was ordered held on $1 million bail.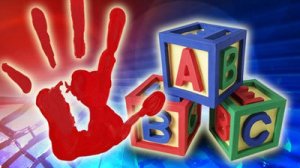 Deputy District Attorney Carolyn Matzger said Garza is charged with molesting three girls. All of the alleged victims were under the age of 14 when the abuse happened, the prosecutor said.
According to National City police, a 15-year-old girl and a 17-year-old girl who are daughters of Garza's girlfriend said Sunday that Garza molested them.
The 15-year-old said Garza had molested her for five years, police said.
Authorities were also investigating whether a 10-year-old sister was abused, said National City police Sgt. Alex Hernandez.
Garza — who was arrested Monday — faces 240 years to life in prison if convicted, Matzger said.
South Bay Judge Katherine Bacal scheduled a readiness conference for Dec. 20 and a preliminary hearing for Dec. 26.