This is an archived article and the information in the article may be outdated. Please look at the time stamp on the story to see when it was last updated.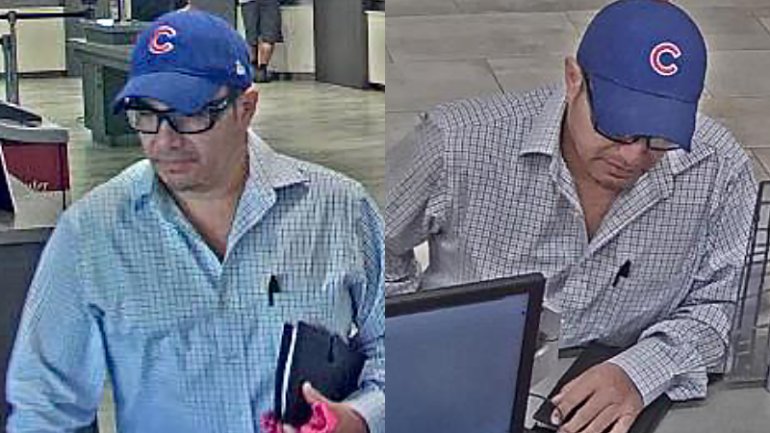 CHULA VISTA, Calif. – The FBI Monday released surveillance camera photos of a man they say robbed a bank in Chula Vista.
The robbery took place at the Mission Federal Credit Union at 599 Telegraph Canyon Road on Nov. 27 shortly after 9 a.m., investigators said. The man walked into the bank and gave a teller a note demanding money. He left the bank with an undisclosed amount of money and left the area on foot. Bank employees did not see him show a weapon during the robbery.
Surveillance cameras captured good quality images of the robber. He was described as a Latino man in his 30s or 40s, about 5 feet 7 inches tall with a medium build. He was wearing a white and blue checkered long-sleeve shirt, black framed glasses and a blue Chicago Cubs baseball cap.
Anyone with information about the robbery was asked to call the San Diego office of the FBI at 858-320-1800 or Crime Stoppers at 858-580–8477