This is an archived article and the information in the article may be outdated. Please look at the time stamp on the story to see when it was last updated.
TEMECULA, Calif. — Deputies arrested a Temecula man Sunday after he allegedly pointed a gun at a girl who was selling cookies door-to-door, authorities said.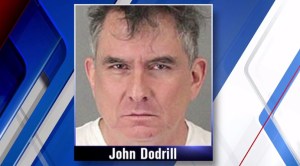 The incident happened at around 11:30 a.m. Sunday morning when the girl knocked on the door of 59-year-old John Dondrill in 31000 block of Strawberry Tree Lane, according to a statement from the Riverside County Sheriff's Department.
When Dondrill opened the door, he pointed a gun at the girl, who was described only as  a minor, according to the statement. The girl's father saw the gun and called 911.
Dondrill was taken into custody and deputies took his gun as evidence.