This is an archived article and the information in the article may be outdated. Please look at the time stamp on the story to see when it was last updated.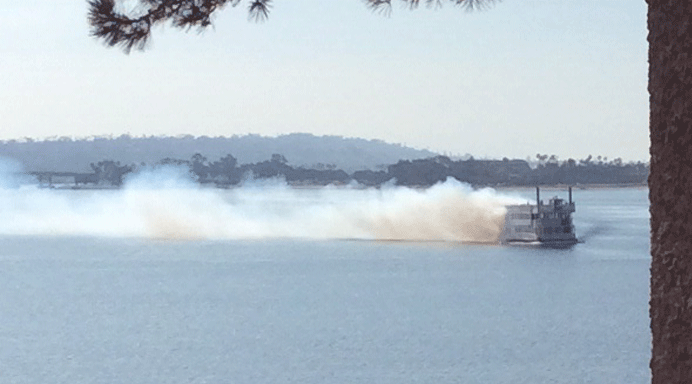 SAN DIEGO – Smoke was seen pouring out of the back of the Bahia Belle boat in Mission Bay Tuesday morning.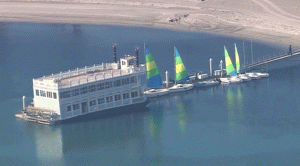 San Diego Fire-Rescue Department crews, including lifeguards, responded to the boat fire at 10:50 a.m. in the Sail Bay area of Mission Bay.
The fire started in an engine compartment, according to SDFRD Lt. John Sandmeyer.
"The vessel was undergoing sea trials with new engine and preliminary indication is that there was exposed oil that ignited," Sandmeyer said.
The extent of the damage was under investigation.
It was unknown if anyone was injured as a result of the fire.