This is an archived article and the information in the article may be outdated. Please look at the time stamp on the story to see when it was last updated.
Yelp is by far the most popular website for consumer reviews, but lately, more small business owners are reporting frustrations with the site.
"It was only when I became a business owner that I started to understand that Yelp can be a hindrance," said Charley Dehoney.
Dehoney started Box Brothers, a packing and shipping company in Rancho Bernardo, three years ago. As an avid "yelper" himself, Dehoney naturally wanted to rely on Yelp and social media for his marketing.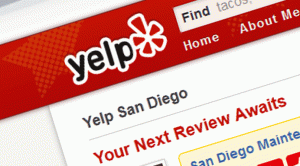 "When I decided to start a retail-based business with no background in retail, I really relied on Yelp on getting the word out."
Dehoney's chief complaint with Yelp lies in the way the company filters its reviews. He says the good ones are kicked out and the bad ones show up on the front page.
He's not the only one fed up with the site.
Michael Schenk recently took over Sliders Burgers in Mission Beach. He said he gets several people a week who tell him they wrote a positive review and it was filtered out.
Yelp doesn't disclose how the filter works, claiming people would then "game the system."
Kristen Whisenand told FOX-5, "The automated review filter helps minimize the amount of guesswork that may go into determining whether a review is legitimate or not."
Both Dehoney and Schenk recognize that they won't please every customer, and that Yelp does need some type of filtration in its reviews, they just wish there was more involvement from business owners in the process.
"Algorithms are algorithms, but they're not human. Sometimes to smell something that is not right or something that doesn't look right takes a human set of eyes," Dehoney explained.
Yelp's rocky relationship with small businesses is well documented. The Federal Trade Commission recently released more than 700 complaints against the company, everything from Yelp filtering good reviews to harassing businesses to buy advertising.
"It's absolutely extortion. It's old mafia-style extortion," said Schenk.
According the FTC documents, many companies have accused Yelp of creating a situation that entices businesses owners to buy advertising as a way to improve their star-rating.
Yelp adamantly denies that claim.
"There has never been any amount of money a business owner can pay Yelp to manipulate their reviews, nor does our filter punish those who don't advertise," said Whisenand in a statement.
Schenk said no one from Yelp has approached him to advertise, but when they do, he anticipates he will agree.
"It's a matter of survival, so yes, I'm going to have to pay," he admitted.
Dehoney has advertised with Yelp in the past and said it didn't help improve his reviews or star-rating on Yelp.
When asked if he felt Yelp was practicing extortion Dehoney responded, "No, to me it seems like a salesperson trying to make a commission. In none of their writing or explanation does Yelp  say that they can get unfiltered reviews filters and vise-versa, however they do subtly tell you they will be better able to educate you."
Many companies feel like they have no recourse to battle Yelp, in fact it's been called a classic example of "David and Goliath."
Craft and Commerce in Little Italy took a different approach to its bad reviews.
"We have different employees and guests read some of our worst and most entertaining yelp reviews out loud and then we play them in the bathroom," said owner John Resnick.
"It wasn't intentional but it kind of took away the power of those one-star reviews or the obvious reviews where someone was just trying to stroke their ego," he said.
Other sites like Angie's List are trying to get a piece of the consumer-review action, but entrepreneurs like Dehoney say Yelp is still the 300 pound gorilla, and until that changes, his success relies, in large part, on words on a website.
"Some people you just can't help and you can't make them happy. I just wish as a business owner there was an outlet that I could go to Yelp and ask that they further valid the negative reviews," Dehoney said.
In a statement, Yelp said, "Any business owner or user can flag a review to be looked at by our user operations team. If they deem it to be in clear violation of these terms, they will remove it from the site. That said they don't take sides in factual disputes."