This is an archived article and the information in the article may be outdated. Please look at the time stamp on the story to see when it was last updated.
JAMUL, Calif. — A skydiver who plummeted to his death after colliding with another jumper Sunday was the brother-in-law of NASCAR racing great Jimmy Johnson.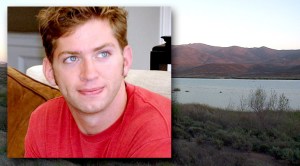 In a message posted on his website Monday, the El Cajon native and reigning NASCAR Sprint Cup champion said his family was "saddened by the tragic passing" of his wife's brother, Jordan Janway.
"Jordan was an incredible son, brother, uncle and friend and will be dearly missed," the statement read. "Please keep the Janway family in your thoughts and prayers. The family asks for privacy at this time."
Janway, 27, a resident of San Diego, died Sunday during a group jump over the Otay Lakes area. Janway, a veteran instructor at Skydive San Diego, was attempting a maneuver with another skydiver when the two collided, according to the San Diego County Sheriff's Department. He may have been knocked unconscious, and his parachute never opened.
Janway usually jumped with an emergency device to open his chute automatically if he was unable to. He had removed the device for servicing, according the Skydive San Diego owner Buzz Fink.  He decided to jump Sunday without the device, which he was allowed to do because of his certification, Fink said.
The other skydiver was not injured in the collision and landed safely, but the group lost sight of Janway.
A Sheriff's Department helicopter spotted Janway's body about an hour after he was reported missing.
Skydive San Diego director Blake Robinson worked with Janway for the last five years and considered him family.
"[Janway] would tell you it's absolutely worth it – otherwise he wouldn't have gone up there yesterday," said Robinson.
A memorial service has not yet been announced.