This is an archived article and the information in the article may be outdated. Please look at the time stamp on the story to see when it was last updated.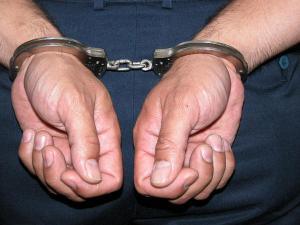 SAN DIEGO — A San Diego man was in custody Wednesday accused of shooting a man he believed was casing houses in the Alta Vista neighborhood, police said.
The shooting at 5858 Grewia St. was reported at 5:05 p.m. Tuesday, according to San Diego police Officer Dino Delimitros.
A 57-year-old man told investigators he saw two women and a man in a vehicle casing houses, so he had his wife call police as he armed himself with a handgun, Delimitros said in a statement.
He also allegedly saw one of the people in the vehicle get out and enter a neighbor's yard.
The man said once he had his handgun, he walked out into the street and the driver of the vehicle allegedly attempted to run him over while fleeing,Delimitros said.
The man opened fire at the vehicle, striking the male occupant in the head, Delimitros said. The vehicle continued on and arrived at a local hospital moments later.
The extent of man's injury was unclear.
Officers arrested the man who fired his handgun on suspicion of assault with a deadly weapon, Delimitros said.
While investigating the incident, officers also learned two occupants of the vehicle were named in outstanding warrants and the vehicle was stolen, he said.