This is an archived article and the information in the article may be outdated. Please look at the time stamp on the story to see when it was last updated.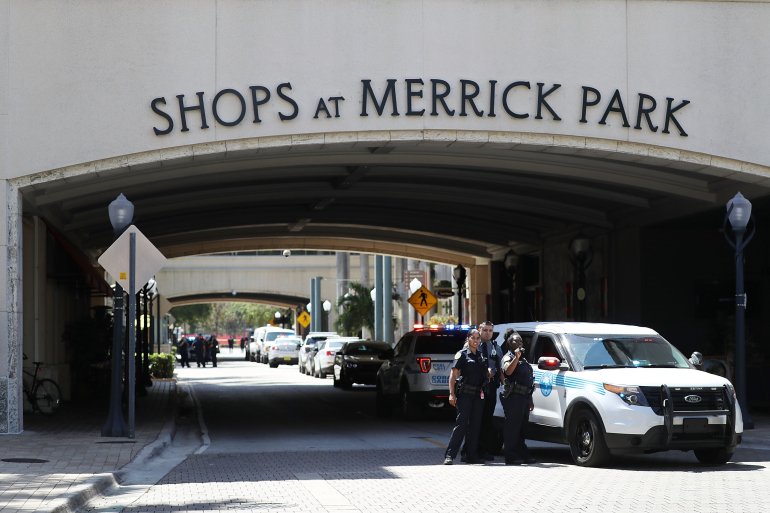 CORAL GABLES, Fla. — One person is dead and two wounded after a shooting Saturday at the upscale Shops at Merrick Park mall in Coral Gables, Florida, officials said.
Two people were airlifted to a hospital, Coral Gables Fire Department Lt. David Perez said. Another person was pronounced dead at the scene.
No one was being sought in connection with the shooting, Perez said.
In videos posted on social media shortly after the shots rang out, an automated recorded is heard: "Emergency — evacuate or seek shelter." Sirens blare in the background.
Tim Hartog, general manager of Yard House restaurant, said his business was on lockdown for a time.
"We had everyone underneath tables and got everyone to the back," he said. "There's police everywhere."
Susan Amat tweeted from the restaurant's kitchen: "Pray for safety for everyone at Merrick Park right now – everything is locked down – we're in kitchen of Yard House. Go Coral Gables Police!"
Pray for safety for everyone at #MerrickPark right now- everything is locked down – we're in kitchen of YardHouse. Go Coral Gables Police!

— Dr. Susan Amat (@SusanAmat) April 8, 2017