This is an archived article and the information in the article may be outdated. Please look at the time stamp on the story to see when it was last updated.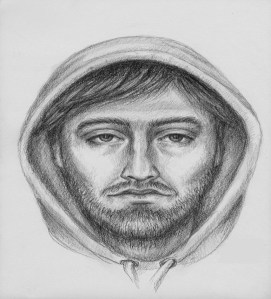 CARDIFF-BY-THE-SEA, Calif. — Sheriff's officials released an updated sketch of a man suspected of exposing himself in Cardiff-by-the-Sea on four occasions since November.
The most recent incident was reported shortly after 11 p.m. on Feb. 12 in the 2200 block of Carol View Drive near Birmingham Drive, according to the San Diego County Sheriff's Department.
"The suspect was spotted after he walked out from under the stairs of an apartment complex, nude except for a gray sweatshirt tied around his head, according to a sheriff's department statement. He then allegedly engaged in a lewd act", Sheriff's officials said.
A similar incident was reported in the same area shortly before midnight on Dec. 17, sheriff's officials said.
Cardiff women also reported incidents Nov. 29 and Dec. 7.
The suspect was described as white, between 25 and 30 years old, with short light brown hair.
Anyone with any information is asked to call Detective Shawn Silva of the Sheriff's Encinitas Station at 760-966-3500, the sheriff's department non-emergency line at 858-565-5200 or Crime Stoppers at 888-580-8477.