This is an archived article and the information in the article may be outdated. Please look at the time stamp on the story to see when it was last updated.
SAN DIEGO — Hannah Anderson, the 16-year-old Lakeside girl rescued over the weekend in Idaho was kidnapped against her will and didn't know that her captor had killed her mother and brother until her rescuers told her, San Diego County Sheriff Bill Gore told Fox 5 News.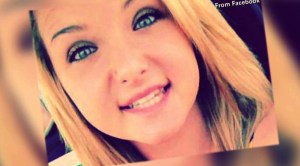 "It is clear from the information that we've received, that she was under extreme duress. She was taken out of the county, out of the state, clearly against her will," Gore told Fox 5's Raoul Martinez.
Anderson was rescued Saturday by a team of FBI hostage specialists who had been flown to Idaho from Washington, D.C., Gore said. They hiked into a remote part of the The River of No Return Wilderness after federal agents spotted a tent and a teenage girl in an area where a group of horseback riders had reporting seeing a pair matching the descriptions of Hannah Anderson and James DiMaggio, Gore said.
DiMaggio, who is believed to have killed Hannah's mother and 8-year-old brother before abducting the teen, was killed by FBI agents during the rescue after he apparently shot at them, Gore said.
"We have learned from debriefing and interviewing Hannah up in Idaho that DiMaggio did have a shoulder weapon and fired at least one shot," Gore said. "The FBI will conduct an extensive shooting investigation. The results of that will be made public later."
The rescue team's primary goal was to rescue the girl, but they also hoped to take DiMaggio alive, Gore said. There are still questions about the murders and abduction that investigators must answer, but the primary focus is on Hannah right now, he said.
"The kidnapper, the murderer is dead. Our focus now is getting Hannah all the resources, the help she needs to get through this extremely traumatic ordeal that she's been through, " Gore said. "Plus, let's not lose sight of the fact that she's lost her mother and her brother, which she was not aware of until she was recovered up in Idaho. "
Authorities began looking for DiMaggio and Anderson in Idaho late last week after four people riding horses reported that they had spoken with a man and a teenage girl who matched the descriptions of DiMaggio and Hannah.
DiMaggio's blue 2013 Nissan Versa was found about five miles from where the riders spotted the pair Friday morning. The  FBI tactical squad killed DiMaggio and rescued Hannah on Saturday.
The El Capitan High School student, who appeared unharmed, was taken to an undisclosed local hospital for a medical evaluation after being rescued from a remote area east of Cascade, Idaho, San Diego County Sheriff Bill Gore said.
The bodies of Hannah's younger brother, Ethan, and her 44-year-old mother, Christina Anderson, and that of their dog were found on Aug. 3 in the burned-out log cabin-style residence in Boulevard where DiMaggio lived.