This is an archived article and the information in the article may be outdated. Please look at the time stamp on the story to see when it was last updated.
SAN DIEGO – San Diego County Sheriff Bill Gore said Thursday the rumor he's resigning from office is completely untrue.
The rumor started Thursday afternoon when a source contacted media outlets, saying Gore would be stepping down Friday over the purchase of a drone for the sheriff's department. Media outlets then contacted Gore to check out the report.
Gore said all of it is untrue.
"Right now there's no request for a proposal out there to buy drone aircraft," said Gore. "I was really curious to see that the announcement of my supposed retirement was tied somehow to the purchase of drone aircraft."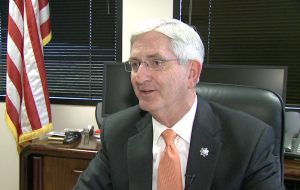 Gore said the department has heard some presentations from companies selling the drones, but the department did not seek out those companies.
"We have not solicited any of the companies to come in and do presentations, although we have reviewed some of them," Gore said.
The source claimed Gore signed off on the drone purchase without getting necessary approval. Gore again said that is not true.
"Obviously, the county has very strict procurement procedures that this department follows on every purchase that we're involved in," Gore said.
The sheriff isn't sure how the rumor started.
"It is concerning," said Gore. "In this day of instantaneous news and social media I thought it was important to talk to your station and let them know there's no truth to the rumor. Like I said, I enjoy being sheriff of this county and I'm planning right now on running again in 2014."
The sheriff sent out a memo to employees Thursday afternoon letting them know about the rumor and assuring them it is not true.