This is an archived article and the information in the article may be outdated. Please look at the time stamp on the story to see when it was last updated.
SAN DIEGO — Preparing for "the big one" will be the goal of a statewide earthquake drill Wednesday, when San Diego-area government offices, businesses, schools and other organizations will stop everything for a minute so participants can "drop, cover and hold on."
Nearly 827,000 people countywide have registered to take part in the sixth annual "Great California ShakeOut," scheduled for 10:17 a.m.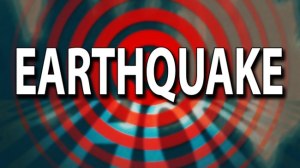 Statewide, there are 9.5 million registered participants, compared to 9.4 million last year, according to ShakeOut.org.
According to San Diego County officials, a magnitude-7.2 earthquake could strike the Rose Canyon fault, which runs through downtown and La Jolla. The fault has not had a major rupture since before European settlers arrived in the region, according to ShakeOut.org.
A quake of that magnitude, in the middle of the city, could cause landslides, utility interruption, hazardous materials incidents, dam failure, transportation infrastructure interruption and fires, according to county officials.
Besides the Rose Canyon fault, the San Jacinto fault, the second most active in the state, runs through the northeastern part of San Diego County.
"The most important thing people can do to prevent or at least minimize injuries is to check your home for hazards — in this case that means securing items that could fall and injure people at home — and create an emergency plan and supplies kit, just like we do for wildfires," said Holly Crawford, director of the San Diego County Office of Emergency Services. "It is also critical that everyone know and practice Drop, Cover and Hold on since this is considered the best advice by earthquake experts."
Eleven of San Diego County's 18 municipalities are scheduled to participate, along with the county, the Port of San Diego, most of the universities, colleges and public elementary, middle and high schools.
Before an earthquake strikes, Californians should make sure water heaters and heavy furniture are secured so they don't topple, and collect emergency provisions such as water, non-perishable food, first aid items, flashlights, batteries, prescribed medications, cash, and an emergency radio on hand, according to local and state officials.
They said residents should be prepared to be self-sufficient for 72 hours following an earthquake or other major disaster. Homeowners and renters should also know how to turn off the gas in their house or apartment in case of leaks.