This is an archived article and the information in the article may be outdated. Please look at the time stamp on the story to see when it was last updated.
SAN DIEGO –Local politicians spoke out Tuesday against the release of a sexually violent predator into the community.
On Friday, a San Diego judge will consider where to place Douglas Badger after it was decided in August he could be released and continue treatment and supervision.The public can comment on the release at the hearing .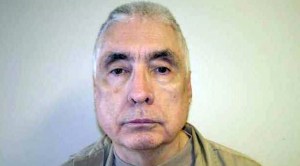 "A state hospital has determined that Douglas Badger should be let free," said Assemblywoman Lorena Gonzalez at a press conference downtown Tuesday.  "We think that no sexual predator like Douglas Badger, who has shown time and time again that he can and will re-offend, should be let free."
A proposal to put Badger in a trailer in Campo has since been withdrawn.  The judge will consider other options on Friday.  East County and the South Bay have both been suggested as possibilities.  Supervisor Dianne Jacob wants Badger released to a trailer near Donovan State Prison in the southern part of San Diego. That's where he was placed when he was initially released in 2006.
County Supervisor Greg Cox said at the press conference that Badger posed a risk to families in the community.
"That's why I sent a letter to Judge Robert Gill who will preside over Badger's placement hearing on Friday, urging the judge not to place Badger in our community," he said.
Badger, who is 70, has been diagnosed with a type of psychosis as well as sexual sadism.  His victims were mostly young male hitch-hikers but he also sexually assaulted a 16-year-old girl.
He was convicted in 1981 and served 10 years in prison. Shortly after his release in 1991, he re-offended and was again convicted of sexual assault.
In 1997, Badger was committed to a state hospital as a sexually violent predator.