This is an archived article and the information in the article may be outdated. Please look at the time stamp on the story to see when it was last updated.
SAN DIEGO — Police are investigating a sexual assault reported in a Mid-City home early Friday morning.
Officers were called to an alley in the 4400 block of 50th Street near El Cajon Boulevard in the Talmadge area around 5:35 a.m. after a woman told a neighbor she had just been assaulted in her home. The neighbor called police.
After the assault, the suspect demanded the victim give her money and car keys, police said. He then stole her vehicle, which was found unoccupied within a mile of of the crime scene.
When officers arrived at the scene, they found a man who matched the suspect's description on foot leaving the area of the victim's home. The man fled towards the west alley of the 4400 block of 50th Street. The officers lost sight of the suspect and were unable to apprehend him.
The suspect was described as a black man, between 25 and 30 years old, weighing between 230 and 250 pounds and 6 feet tall. He has a muscular build, short, black wavy hair, is clean shaven and has a deep voice. He was last seen wearing a dark-colored jacket with white along the shoulders and chest and blue jeans.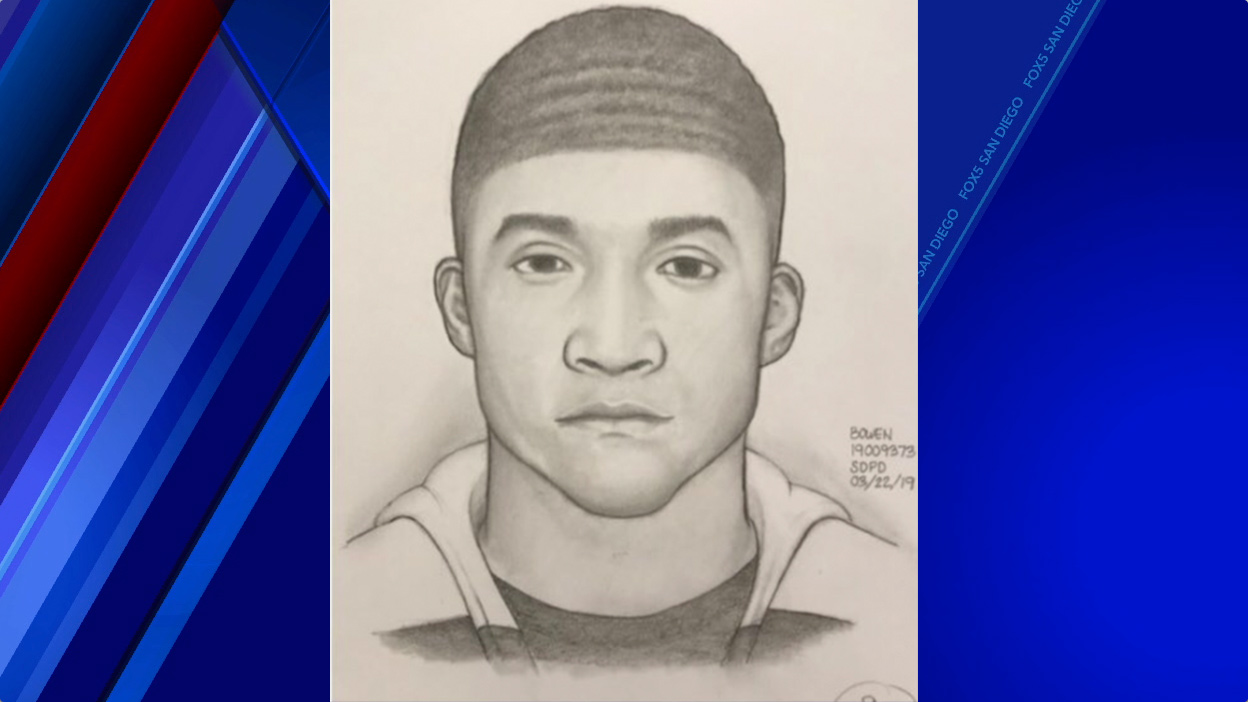 No arrests had been made as of Friday afternoon.
Up to a $1,000 reward is being offered for information that leads to an arrest. Anyone with information is asked to call the Sex Crimes Unit at 619-531-2210 or call Crime Stoppers at 888-580-8477, or visit www.sdcrimestoppers.org.
SDPD investigating a reported sexual assault in an alley near El Cajon Blvd. and 50th in Talmadge. Working to learn more @fox5sandiego #LiveOnFox5 pic.twitter.com/kXQ3LiqqsU

— Justina Myers (@JustinaReports) March 22, 2019