This is an archived article and the information in the article may be outdated. Please look at the time stamp on the story to see when it was last updated.
SAN MARCOS, Calif. – Investigators are trying to track down a serial arsonist on the San Marcos campus of Palomar College.
The arsons date back to December and the most recent incident took place February 21. San Diego County Sheriff's investigators said the arsonist is targeting various men's restrooms across campus.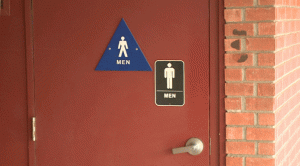 "I don't think people realize that starting a fire like this, in an occupied building, is a felony in the state of California," said Sgt. Everard Dayrit.
Authorities said each arson is punishable by up to eight years in state prison.
A total of nine fires have been set so far. The fires have occurred in restrooms in the SU, P, E, F and MD buildings.
"It's kinda scary to think that someone would come up here and just intentionally set fires," said Brandy Clark, Palomar College student.
Investigators said the arsonist is using toilet paper, paper towels and toilet seat covers to set the fires.
"They're using whatever combustible material there is in the bathroom," said Sgt. Dayrit.
The fires have been minor, but authorities fear what could happen if the arsonist isn't caught. Deputies are working with Palomar College campus police, San Marcos Fire Department and ATF.
CrimeStoppers is offering a $1,000 reward to anyone with information that leads to an arrest. You can contact the anonymous tip line at (888) 580-8477. The Felony Arson Restricted Reward Fund is offering up to an additional $9,000 reward for information leading to an arrest and conviction.
Anonymous email and text messages can be submitted at www.sdcrimestoppers.com.