This is an archived article and the information in the article may be outdated. Please look at the time stamp on the story to see when it was last updated.
EL CAJON, Calif. — A head-on collision between a tractor trailer and passenger vehicle injured five people Friday and forced the closure of state Route 94 in El Cajon.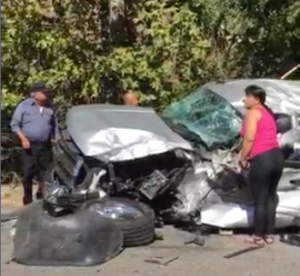 The crash involving the westbound big rig and an eastbound silver vehicle on Route 94 near Marron Valley Road was reported shortly before 10:30 a.m., according to the California Highway Patrol. One driver was flown by helicopter ambulance to a hospital with life-threatening injuries and four people had minor injuries, according to the CHP website.
Otay Lakes Road at Campo was also shut down until the scene was cleared.
The highway was still closed early this afternoon.