This is an archived article and the information in the article may be outdated. Please look at the time stamp on the story to see when it was last updated.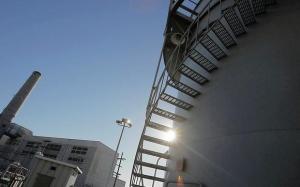 CARLSBAD, Calif. —The nation's largest desalination facility, now under construction in Carlsbad, will require lots of energy and money, but it is expected to provide no more than a tenth of San Diego County ratepayers' overall water supply.
"While this Poseidon adventure may work out, I don't look for a lot of that," said Henry Vaux Jr., a UC Berkeleyprofessor emeritus of resource economics who contributed to a 2008 National Research Council report on desalination.
The reasons boil down to money and energy. It takes a lot of both to turn ocean water into drinking water, driving the average price of desalinated supplies well above most other sources.
The purified water produced by the Poseidon Resources plant will cost the San Diego County Water Authority more than twice what it now pays the Metropolitan Water District of Southern California for supplies from Northern California and the Colorado River. Over the authority's 30-year contract with Poseidon, San Diego County ratepayers will pay between $3 billion and $4 billion for the desalted water, which is expected to provide no more than a tenth of their overall supply.