This is an archived article and the information in the article may be outdated. Please look at the time stamp on the story to see when it was last updated.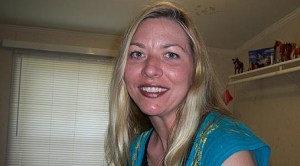 SAN DIEGO — Authorities asked for the public's help Tuesday in finding a missing Paradise Hills woman who vanished nearly two weeks ago.
Sharon Chipman, 34, was reported missing on Oct. 10, according to San Diego police, who said she was last seen in the area of Sweetwater Road and Jamacha Boulevard in Spring Valley.
"Sharon is not taking her prescribed medications and she needs to be evaluated and placed in a facility," police said without elaboration.
Chipman was described as white, 5 feet 7 and 145 pounds. Police said she has blonde hair and blue eyes, and rides a purple bicycle that was found Oct. 18 locked to a bike rack at the McDonald's restaurant near Sweetwater Road and Jamacha.
"Sharon's family is worried and requesting any help in locating her," police said.
Anyone with information on her whereabouts was asked to call the Sheriff's Department at 858-565-5200 or San Diego police at 619-531-2000.