This is an archived article and the information in the article may be outdated. Please look at the time stamp on the story to see when it was last updated.
Tuesday evening the San Diego Unified School Board will consider a resolution regarding the restart of the San Onofre unit 2 nuclear reactor.
School Board Vice President Kevin Beiser and Board Member Richard Barrera will be introducing the resolution. It calls for an adjudicated license amendment process by the U.S. Nuclear Regulatory Commission.
"All that this resolution does," said Kevin Beiser, School Board member. "Is ask that before the nuclear power plant be restarted that San Onofre undergo a rigorous and transparent public process with the N.R.C. in the license amendment process. That's really important to make sure we're dotting our I's and crossing our T's before we restart the nuclear power plant."
If the resolution passes it will be sent to the Nuclear Regulatory Commission and California Public Utilities Commission.
"If the nuclear power plant is restarted without going through a thorough safety vetting process," said Beiser. "Then it could potentially have an impact on the safety of our kids in San Diego Unified and surrounding communities."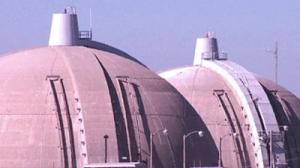 Alone the resolution is just a way for the S.D.U.S.D. to formally express an opinion. However, Beiser hopes many other organizations will take similar action.
"If we can join together with many other voices," said Beiser. "We can be a chorus."
Martha Sullivan is a member of the Coalition to Decommission San Onofre. She agreed in numbers resolutions can make a difference.
"We've had seven city councils in LA, Orange County and San Diego County, basically along the coast," said Sullivan. "Who've either passed resolutions similar to the one that the School Board is considering tomorrow evening or they've sent letters very similar to the Nuclear Regulatory Commission and to the state public utilities commission."
Sullivan said San Diego Unified is the first school board to bring this issue to a vote.  If it passes she thinks other school districts will follow suit.