This is an archived article and the information in the article may be outdated. Please look at the time stamp on the story to see when it was last updated.
SAN DIEGO – The San Diego Unified School District is facing a projected $84 million deficit for the 2013-2014 school year, but district staff are looking to balance the budget without layoffs.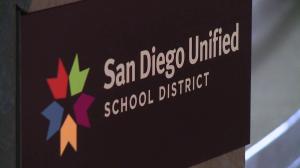 Tuesday evening, staff members shared a two-fold plan. It calls for selling some school owned property for revenue. It also calls for decreasing staff through attrition, like retirements.
"I think it's very doable," said superintendent Bill Kowba. "It will take the discipline of managing a very, very efficient attrition model and at the same time ensuring that our property sales proceed without a hitch."
Some parents, like Neil Nagrampa, said they think layoffs do need to be avoided.
"A lot of people are struggling in these times," said Nagrampa. "And it would be a shame for more teachers to lose their jobs, because education is sorely lacking in California. I think it's just something that we really need to keep. Our children are our future and we can't lose sight of that."
Not everyone is happy with the plan. School board member Scott Barnett expressed his disappointment with the situation during Tuesday's meeting.
"This board will be historic in being the most irresponsible board possibly in history from a financial point of view," said Barnett. "In making promises it cant keep, which is unethical to say you're going to pay people raises when you don't have the money to pay it and then have to liquidate assets because of the promises that you made."
Over time Proposition 30 will bring in additional revenue, but Kowba said it's not making a huge difference yet.
"So far the Prop 30 revenues are very limited," said Kowba.