This is an archived article and the information in the article may be outdated. Please look at the time stamp on the story to see when it was last updated.
SAN DIEGO – Local educators are preparing to teach the Trayvon Martin-George Zimmerman case to students.
During Tuesday's San Diego Unified School District board meeting, board members discussed plans to implement a resolution approved in July. The resolution calls for dialogue about the Trayvon Martin case among middle and high school students across the district. It was spearheaded by board members Marne Foster and Richard Barrera.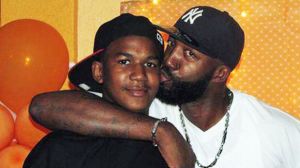 The first lesson will take place next month at a town hall meeting in the Board of Education auditorium. Students from across the district are invited to participate in a discussion moderated by the Anti-Defamation League.
Among the panelists being considered are Chief of Police Services Rueben Littlejohn, Chief Student Services Officer Dr. Joe Fulcher and teachers, students and parents. Participating organizations being considered include the NAACP, San Diego Urban League, the City Human Relations Commission and the District Attorney's Office.
School Board Member Scott Barnett has also asked that members of the Latino community and other groups be invited to participate, opening the discussion on profiling.
"After 9/11, especially, there was a tremendous amount of ethnic profiling of the Arabic and the Muslim community, just getting on planes and so forth," said Barnett. "And we have a large segment of that community. And obviously the LGBTQ community and the disabled community."
Along with discussing how students feel about the case and the verdict, students will also talk about "Stand Your Ground" laws.
Board members said the discussion will also include "The Single Stories" of Trayvon Martin and George Zimmerman.
"It's just recognizing that there's more than one side to a story," said Kyra Johnson, student representative. "And recognizing that there's many perspectives that are different than your own."
The plan is for student representatives to take what they learn at the district-wide town hall meeting and host later discussions at the school level.
Parent Ilka Weston said she is in support of the lessons.
"There is a lot going on in society today and this is just one of many that is absolutely heartbreaking and gut-wrenching and no words to describe it," said Ilka Weston, parent. "But we need to be able to express it to our children in a positive way so they can grow from it."
The town hall is scheduled for November 5 from 6:30-8:30 p.m. For further questions and information, you can contact the Race and Human Relations Office at maguirre@sandi.net