SAN DIEGO -- San Diego State University announced Thursday it received a $15 million donation for its plans to expand into Mission Valley.
Dianne Bashor, a local philanthropist, donated the $15 million, which will go toward a new athletic field. SDSU officials said during a news conference that the space will be named Bashor Field as a nod to Bashor's donation.
The donation brings the total amount raised for the expansion project so far to nearly $30 million, according to SDSU.
Bashor's donation is one of the largest SDSU has received, according to university officials.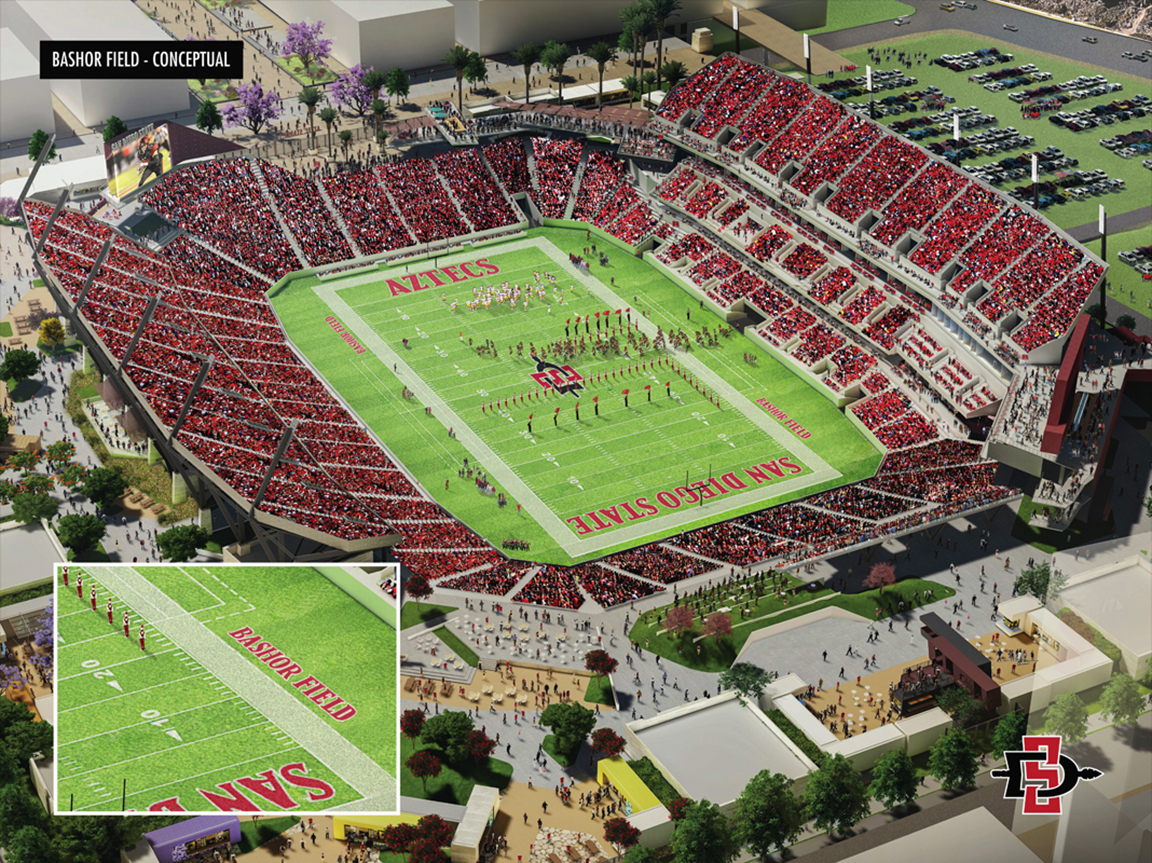 "This is an extraordinary gift and an important investment in the future of SDSU," university President Adela de la Torre said. "We thank Mrs. Bashor for her commitment to our university and for her continuing dedication to the community we serve."
Adrienne Vargas, SDSU interim vice president for university relations and development, praised Bashor as a longtime benefactress who "believes in San Diego State University's vision and its dedication to academic excellence that places student success at the core of its mission."
"SDSU is fortunate to have a generous friend in Mrs. Dianne Bashor, and her gift is a reaffirmation that after more than 122 years, this university continues to earn widespread support," Vargas said.
Bashor -- who, along with her late husband, businessman Jim Bashor, is known for bequeathing significant gifts to such institutions as the San Diego Zoo, San Diego Imperial Council and the Boy Scouts of America -- described her university donation as "a commitment to not only a great university, but (also to) the San Diego community."
Last month, the City Council unanimously voted to move forward with San Diego State University's offer of $86.2 million to purchase and redevelop the SDCCU Stadium site, directing the city's negotiators to continue drafting a formal transaction document with the goal of approving it by January and closing escrow by the end of March.
San Diego State says their stadium configuration could be expanded to 50,000 seats to possibly house an NFL team, should one choose to move to San  Diego in the future.