This is an archived article and the information in the article may be outdated. Please look at the time stamp on the story to see when it was last updated.
SAN DIEGO - Authorities released the name Monday of a San Diego State University student who was fatally struck by a car while apparently trying to walk across Interstate 8 in Mission Valley.
Jasmine Madarang, 20, entered the lanes of the freeway from the north near Waring Road and was hit by a westbound vehicle shortly before 8 p.m. Saturday, according to the county Medical Examiner's Office and California Highway Patrol. She died at the scene.
"She's always smiling very sweet smile," said Gloria Madarang, Jasmine's grandmother.
The smile that Gloria loved so much is now only a memory.  She spoke to FOX 5 Monday night after learning about her granddaughter's death.
"She broke my heart. We are heartbroken. My God, we are always crying… we feel so bad about this accident," said Gloria.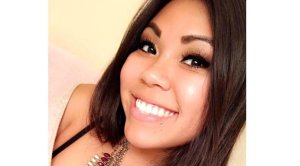 Madarang had been reported missing by friends earlier Saturday evening after attending a fraternity tailgate party prior to an SDSU football game at Qualcomm Stadium, according to the Daily Aztec campus newspaper.
"Her friends called here and they said she's missing," said Gloria.
It wasn't until Monday when Jasmine's body was officially identified by the medical examiner.
"We're thankful her body has been found, because it would have been more heartbroken with her being missing, so it's good closure to know that," said Rizza Madarang, Jasmine's aunt.
Rizza said Jasmine was the youngest of the family.  She was a straight A student who made the Dean's list at SDSU every year.  She was a junior majoring in mechanical engineering.  Gloria said the military already had their sights on Jasmine.
"They keep writing her, trying to recruit her all the time, because she was so smart," said Gloria.
"Kind of hard to lose somebody who's been there for your whole life," said Ashton Collins, former boyfriend.
Collins dated Jasmine for 6 years, he told Fox 5 there's much to miss about his former love, but most of all her heart.
"When it came to helping a friend, or somebody else out. She had the biggest heart, she never hated," said Collins.
Madarang was a member of the Delta Zeta sorority.  A sister said Monday night the sorority was going through a difficult time and preferred not to comment.
A GoFundMe page has been setup by Madarang's family.
"Jasmine had an outgoing personality with a heart of gold that could make anyone laugh.  She had a lot of friends who she loved dearly and kept in touch since grade school.  She loved going to the beach, concerts, attending social events, and was a foodie.  She loved her dog Maui, and had a colorful array of unique tattoos. Those that new her best knew that she was best friends with her father, immediate family, and goddaughter," her family wrote.
Friends of Madarang posted their condolences on social media.
"I can't say goodbye to you Jasmine...not like this.....please come back," Ashton Collins said.
"Angel in Heaven you will be missed sweet heart," Grizelda Fernandez said.