This is an archived article and the information in the article may be outdated. Please look at the time stamp on the story to see when it was last updated.
SAN DIEGO – The San Diego Police Department recently received 300 body cameras and plans to begin their first phase of equipping every patrol officer, but an advocacy group is raising concerns.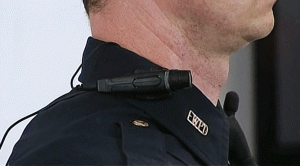 Around 300 AXON body cameras were purchased by the department after former police Chief William Lansdowne suggested the cameras following a series of allegations of officer misconduct.
Officers will begin training next week and a full rollout is expected sometime later in June.
Most agree the cameras are a good solution for transparency, but the ACLU wants a strong policy for protecting privacy and insuring officers use the devices accurately.
"It's a little concerning that they haven't released any of their draft policies for public input so we know exactly what are the expectations of officers using these cameras," said ACLU staff attorney Kellen Russoniello.
A proposed usage policy released two weeks ago requires officers to have the cameras rolling during almost all interactions, according to SDPD Captain Dan Christman.
"We expect the camera to be going when making a stop," said Christman. "If they go to arrest somebody we expect the camera to be rolling."
Russoniello said the usage policy Christman is referring to doesn't offer much protection for privacy since the program will generate a ton of stored video data.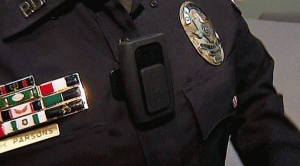 "People being recorded are probably not at their best behavior and they don't want employers or friends to know," Russoniello said.
Russoniello also wants to know what disciplinary measures officers will face if they are not recording video.
"For officers that don't follow the policy – there needs to be strong disciplinary measures possibly even dismissal from the force," he said.
According to Christman, the policy has yet to be determined and with the initial rollout of the cameras, it could take officers some time to get used them.
That said Captain Christman is still to be determined, however he did say at first it will be new, "Initially, we are going to have officers forget, but the bottom line is if they are told to comply with a procedure and they choose not to, they will be subject of discipline," he said.
The program will rollout over 5 years and cost $4 million.