This is an archived article and the information in the article may be outdated. Please look at the time stamp on the story to see when it was last updated.
SAN DIEGO — A married San Diego police officer with two young children is under investigation for allegedly inappropriately touching four different women while on duty, sources told Fox 5.
The investigation centers on  Officer Christopher Hays, DA spokesman Steve Walker told Fox 5. He would not say why Hays was being investigated, but sources familiar with the investigation said that Hays is accused of sexual battery.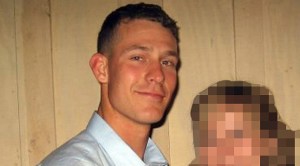 San Diego Police Chief William Lansdowne confirmed to Fox 5 that a San Diego police officer is under investigation for allegations of sexual misconduct, but he would not name the officer. Landsdowne said the officer was accused by four different women of touching them in a way that made them very uncomfortable during search pat-downs.
The chief said the officer in question has been placed on paid leave pending the results of an internal investigation. The case was also forwarded to the District Attorney's Office for possible criminal prosecution in mid-January, Lansdowne said.
According to a profile published in Oct. 2012 in 92127 Magazine, Hays graduated from the San Diego Police Academy in 2010. He lives in Rancho Bernardo with his wife and two young sons. His father-in-law is SDPD Capt. Mark Jones, the commander of the department's Central Division.
Hays is a former Marine, who served in Iraq and South Korea.