This is an archived article and the information in the article may be outdated. Please look at the time stamp on the story to see when it was last updated.
SAN DIEGO – The identity of the latest San Diego police officer accused of sexual misconduct was released by multiple sources.
Multiple sources told Fox5 Thursday that Donald Moncrief, 39, was the officer accused of exposing himself to a woman while in his custody.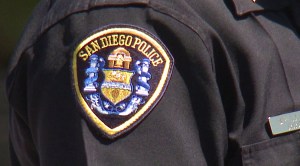 San Diego police Chief William Lansdowne announced the allegations against the six-year veteran and suspended him from duties with the department pending the outcome of the case.
The disclosure about Moncrief came on a day when another San Diego Police Department officer facing criminal charges for allegedly groping and demanding sexual favors from female detainees resigned.
As of Wednesday, Christopher Hays, 30, "no longer works for the San Diego Police Department," SDPD public-affairs Lt. Kevin Mayer said.
Lansdowne disclosed the other investigation during a hastily called briefing at downtown police headquarters. The officer in question has been placed on leave pending the outcome of the case, Lansdowne said.
The alleged victim in the latest case came forward last Wednesday, initially contending that the officer who groped her and exposed himself to her following her arrest on suspicion of auto theft last year was Hays, the chief said. She later changed her identification following questioning by detectives.