This is an archived article and the information in the article may be outdated. Please look at the time stamp on the story to see when it was last updated.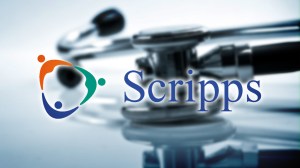 SAN DIEGO — San Diego County's first proton treatment center for cancer patients was opened Wednesday by Scripps Health.
The $220 million center located at 9730 Summers Ridge Road in Mira Mesa is the 15th center of its kind in the country, according to Scripps officials.
At the center, patients will undergo radiation treatments in which pencil-sized proton beams are used to attack tumors more precisely than other methods can, with the goal of preventing damage to healthy tissue around the tumors, according to Scripps.
The center is the first in the country to use the pencil beam exclusively.
"The Scripps Proton Therapy Center brings to patients in this region and beyond one of the most advanced, accurate treatments available for cancer care," said Scripps President and CEO Chris Van Gorder. "The center exemplifies innovation and collaboration, and we are proud to bring this life- saving technology to our region with our affiliates."
Proton therapy has a substantially lower impact on surrounding normal tissue than current technology, which is based on X-rays, according to Dr. Carl Rossi, the center's medical director.
"X-rays penetrate entirely through the body, whereas a proton beam can be controlled to stop where the tumor stops," Rossi said. "This is important, because less radiation to healthy tissue means patients are more likely to tolerate their treatments better and are less likely to have problems in the long run related to their treatment."
For example, a proton beam can effectively target prostate cancer tumors with less exposure to the bladder, rectum and small intestine. With breast cancer, it can treat the left breast without exposing the heart to radiation. With lung cancer, protons will spare more of the patient's spinal cord, esophagus and bone marrow.
"For children with specific types of tumors, proton therapy is particularly effective because it is very targeted and spares healthy, developing tissue from further damage," said Dr. Donald Kearns, the acting president of Rady Children's Hospital.
"It has been found to be particularly effective in brain tumors where secondary radiation can lead to learning disabilities, reduced IQ scores and other potential lifelong side effects," Kearns said. "Proton therapy can also reduce the long-term likelihood of secondary radiation-induced tumors."
Since the proton beam can be focused, dosages can be increased, which could help control cancer faster — and with fewer treatments, according to Scripps Health.
The health care provider says research has shown that proton therapy is the best option for treating localized tumors of the prostate, head and neck, breast, spine, lung and gastrointestinal tract, where they are surrounded by critical organs. It's also best for pediatric cancers since radiation treatments are harder on children.
The 102,000-square-foot center is expected to treat 2,400 patients a year, including those from the UC San Diego Health System and Rady Children's Hospital.
The facility was developed and is owned by Advanced Particle Therapy. Scripps Health will manage operations while Scripps Clinic oversees the medical services.