This is an archived article and the information in the article may be outdated. Please look at the time stamp on the story to see when it was last updated.
SAN DIEGO — Three San Diego middle schools were awarded grants through the San Diego Energy Challenge, in which San Diego Gas & Electric customers competed to save energy, the utility announced Tuesday.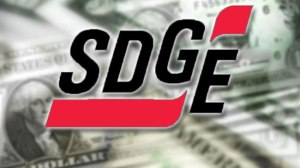 Albert Einstein Middle School won the grand prize of a $15,000, followed by Pacific Beach Middle School which received a $5,000 grant and Creative Performing Media Arts Middle School, which was awarded $3,000, according to SDG&E and Simple Energy, which used its online game platform in the competition.
SDG&E customers within the San Diego Unified School District earned points for a chosen middle school by saving electricity and natural gas via the utility's "Reduce Your Use" days and by enlisting supporters to sign up for the program, officials said.
"We are grateful to SDG&E and Simple Energy for supporting our middle schools with such a unique and innovative program," SDUSD Superintendent Bill Kowba said. "The San Diego Energy Challenge school competition provided not only the opportunity for schools to earn much-needed funding, it also provided students with the opportunity to promote the importance of saving energy. Congratulations to the winning schools."
SDG&E will continue to award individual prizes through February, officials said.
"We're proud that saving energy in a fun and interactive competition, participating customers were able to reduce their energy use on Reduce your Use days," said Caroline Winn, SDG&E's vice president of customer services and chief customer privacy officer. "Because of the smart meters now in place, we're continuing to find creative ways for our customers to engage with their usage data and save money."