This is an archived article and the information in the article may be outdated. Please look at the time stamp on the story to see when it was last updated.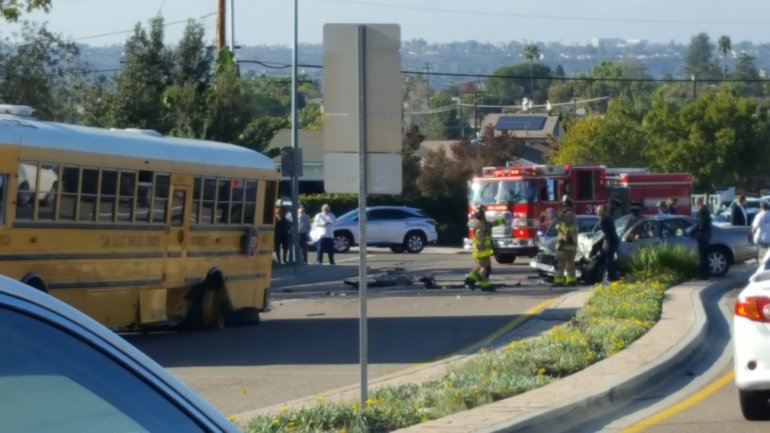 SAN DIEGO – A driver was seriously injured Thursday afternoon after hitting a car and a San Diego Unified District school bus in the Allied Gardens-area of San Diego.
San Diego police said the collision happened around 2:10 p.m. near Galewood Street and Waring Road.
A 65-year-old man was driving a 2004 Cadillac STS when he lost control and veered to the right, hitting an embankment. He then rear-ended a 2008 Toyota Corolla before veering left, crossing a center median and hitting the bus. No children were on board the bus, police said.
The 54-year-old bus driver and the 44-year-old woman driving the Corolla were not injured.
The driver of the Cadillac suffered several serious injuries including fractures to his neck and leg and internal bleeding in his brain and abdomen. He was taken to Sharp Memorial Hospital, where he was listed in grave condition, police said.
No drugs or alcohol were involved.
An investigation is underway.