This is an archived article and the information in the article may be outdated. Please look at the time stamp on the story to see when it was last updated.
SAN ONOFRE, Calif – The process to decommission San Onofre Nuclear Power Station will be a long one beginning with the cleanup of contaminated structures and removal of the radioactive fuel. All this will happen well before Edison begins to dismantle Southern California iconic landmark.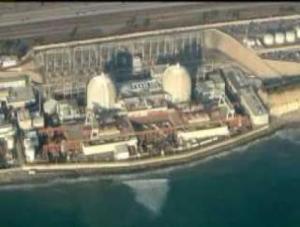 "The real issue will be the fuel and the piping that was used for years and years," said SDSU profession Murray Jennex.
In fact according to Edison, CEO, Ted Craver, addressing questions by phone, the Nuclear Regulatory Commission will consider the plant still active during the first phase of the process.
"The vast majority of how nuclear facility is configured is after the nuclear fuel is cooled down in the spent fuel pools then it goes into some kind of dry storage" explained Ted Caver.
That can take anywhere from weeks to months, however, because it's been offline for more than a year – they do have a bit of head start, still the bigger problem is where to move all that nuclear waste later.
"We don't have a place to send it," said Jennex, adding that "unit one fuel is still on site, so it may be years."
Decommission will not be granted by NRC until the entire structure is dismantled and all radioactive materials are removed. The actual domes would likely be the last things to be demolition. The good news, say the experts, time will naturally remove the low level radiation.
"That why you wait." Explains Jennex, adding "the vast majority of it will just be rubble. It won't be nuclear waste – only the nuclear reactor vessel itself.Edison has 2.7 billion dollars set aside in a fund to pay for decommission. That they say it's 90% funded.