This is an archived article and the information in the article may be outdated. Please look at the time stamp on the story to see when it was last updated.
SAN ONOFRE, Calif. — Southern California Edison's parent company announced  Friday morning it has decided to shut down the San Onofre nuclear power station in San  Diego County near the Orange County line.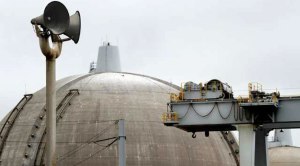 Ted Craver, the chairman and CEO of Edison International, SCE's  corporate parent, cited uncertainty about when the two units at the plant,  which were taken offline because of technical issues, would be allowed to restart.
"… We have concluded that the continuing uncertainty about when or if  SONGS might return to service was not good for our customers, our investors,  or the need to plan for our region's long-term electricity needs," he said in  a statement released from the company's headquarters in Rosemead.