This is an archived article and the information in the article may be outdated. Please look at the time stamp on the story to see when it was last updated.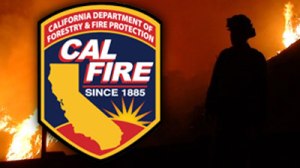 SAN FELIPE – Crews battling a prescribed burn that jumped out of control and scorched about 1,800 acres east of Julian had the blaze about 70 percent contained at sunrise, CalFire officials said.

The fire did not pose a threat to any structure as it blackens the desert mountains north of Scissors Crossing, Cal Fire reported. More than 900 firefighters were working the lines, and three of them sustained minor injuries.

The San Felipe Fire started burning off San Felipe Road north of Highway 78 around 12:20 p.m. Thursday, according to Cal Fire. The state firefighting agency was conducting a prescribed burn, intended to be about 100 acres, when an unexpected wind shift caused the blaze to jump the containment lines, fire officials said.

Cal Fire had no estimated target for full containment of the blaze.