This is an archived article and the information in the article may be outdated. Please look at the time stamp on the story to see when it was last updated.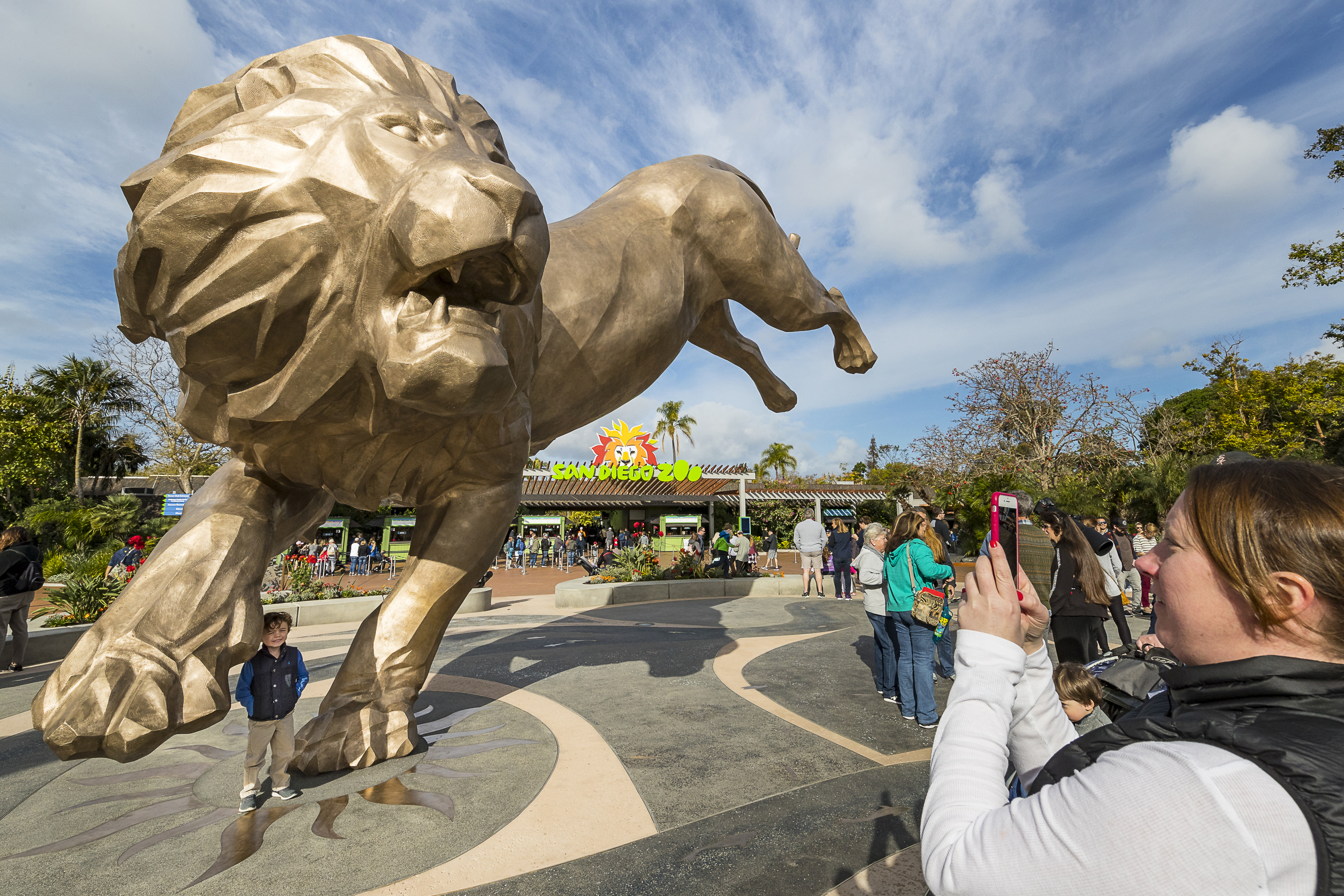 SAN DIEGO — The San Diego Zoo unveiled a more than 27-foot-tall bronze lion at the zoo entrance today, drawing "roars" from a crowd of onlookers.
The new statue was designed in honor of Rex, the lion that inspired the zoo's creation more than 100 years ago.
According to zoo history, founder Dr. Harry Wegeforth and his brother Paul were driving past Balboa Park when they spotted a lion named Rex along with other animals in cages along what is now Park Boulevard. The animals were left over after the Panama-California exposition, and the sight of Rex right here in San Diego inspired Wegeforth to found the now more than 100-year-old San Diego Zoo.
His statue is now the "largest cantilever bronze animal statue in the world," according to Artworks Foundry in Berkeley, where the statue was crafted.
"Rex is more than an engineering marvel," said Rick Schwartz, San Diego Zoo Global ambassador. "He's a huge reminder of where we came from a century ago, and a symbol showcasing that zoo founder Dr. Harry Wegeforth's dream of uniting people with wildlife lives on."
The zoo announced that the statue was funded through a donation from longtime contributors Craigar and Mark Grosvenor.