This is an archived article and the information in the article may be outdated. Please look at the time stamp on the story to see when it was last updated.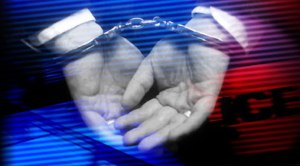 SAN DIEGO – A San Diego woman and her 15-year-old sister arrived at an outlet mall near Palm Springs in a Porsche Cayenne, but left in a squad car when deputies caught them burglarizing vehicles, a sheriff's sergeant said Saturday.
Maria Aguilar, 27, was booked Friday for suspicion of second degree burglary, receiving stolen property and other crimes.
She posted $5,000 bail and was released Saturday, according to online jail records.
Aguilar's younger sister, whose name was not released, was booked into the Riverside juvenile hall for the same charges.
A shopper phoned sheriff's deputies at 4:40 p.m. Friday about catching two women break into her vehicle, take out items and leave in a black Porsche Cayenne with temporary paper plates, Riverside County sheriff's Sgt. James Burton said.
Security officers and deputies caught up with the vehicle, which was parked in an adjacent lot on Seminole Drive.
There, they recovered jewelry, iPhones and $1,500 worth of Coach brand purses that were identified by their owner as stolen, Burton said.
As they arrested the San Diego suspects, a second person reported a vehicle burglary at the outlets' parking lot.
The alleged second victim also identified jewelry, wallets and iPhones that were recovered from the Porsche Cayenne as belonging to him, Burton said.