This is an archived article and the information in the article may be outdated. Please look at the time stamp on the story to see when it was last updated.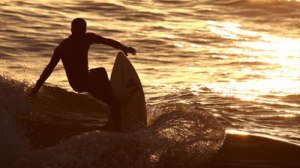 SAN DIEGO — Yes, you San Diegans think you're really hot — and a lot of other folks agree with you, according to a favorite cities ranking released Wednesday.
In an online survey of people's 35 favorite cities around the U.S. in Travel+Leisure magazine, visitors rated San Diegans as the most athletic and active and the second-most attractive, behind Miami.
On the other end of the spectrum, San Diego was rated No. 26 in affordability and No. 21 as a cultural getaway.
San Diegans ranked themselves as the second-most athletic and active, behind Denver. In terms of attractiveness, residents ranked themselves third, behind San Juan, Puerto Rico, and Charleston, S.C.
Locals also ranked themselves No. 1 in driving ability, indicating the survey was taken when it wasn't raining. Visitors to the magazine's website entered their selections between June 1 and Sept. 1, during the region's dry season.
San Diegans also were rated highly for being tech savvy by both residents and visitors.
The only category in which San Diegans fared poorly was for not having a charming accent.
The city itself ranked as the top destination for spending Valentine's Day, spring break and the Fourth of July. Weatherwise, San Diego was ranked second, behind Honolulu.
Those who took the survey also rated San Diego high as a place to take a family vacation, a pet-friendly vacation, hamburgers, micro brews and cleanliness.