This is an archived article and the information in the article may be outdated. Please look at the time stamp on the story to see when it was last updated.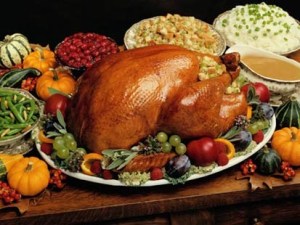 SAN DIEGO — Preparations for the Thanksgiving holiday will get underway Wednesday as organizations cook meals for the needy and bake pies for those supporting AIDS or cancer victims.
Around 5,000 pecan, pumpkin, apple and Dutch apple pies are going to be distributed by Mama's Kitchen for its annual "Pie in the Sky" bake sale, one of the year's major fundraisers.
Mama's Kitchen hopes the final sales tally hits $110,000, which will allow the organization to provide nearly 37,000 meals to AIDS and cancer victims, according to a spokeswoman for the group.
Pies are still available for purchase at the organization's location in City Heights — 3960 Home Ave — from 10 a.m. to 6 p.m. They cost $20 to $25.
At 7 a.m., Soroptimist International of La Mesa will hold its 56th annual Pre-Thanksgiving Breakfast at the Handlery Hotel in Mission Valley. The organization highlights a segment of the community to be thankful for each year, and this year it's groups that serve the needs of children.
At 7:30 p.m., the First United Methodist Church of San Diego will hold its 33rd Thanksgiving Eve Worship along with Congregation Beth Israel. Senior Rabbi Michael Berk will deliver the Thanksgiving message, and a reception will follow.
The church is located at 2111 Camino Del Rio S. in Mission Valley.