This is an archived article and the information in the article may be outdated. Please look at the time stamp on the story to see when it was last updated.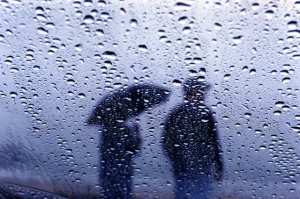 SAN DIEGO (CNS) – The San Diego Music Awards program is being postponed for one week because of the threat of rain Wednesday, according to the organizers.
The San Diego Music Foundation announced the show will now be held Oct. 16 at Humphreys by the Bay.
"For the comfort and safety of the attendees and performers, we have made the decision to postpone the event for the first time in its 23-year history," said Kevin Hellman, president of the foundation's board.
The National Weather Service is calling for a 100 percent chance of showers Wednesday night. Humphreys is an outdoor venue.
Tickets for the original date will be honored and most of the scheduled performers — Sara Watkins, Tristan Prettyman, Sara Petite, Blackout Party, The Palace Ballroom and Lifetime Achievement Award winner Daniel Jackson – will appear on the new date.
The Heavy Guilt will be unable to make the new date due to their tour schedule.