This is an archived article and the information in the article may be outdated. Please look at the time stamp on the story to see when it was last updated.
SAN DIEGO – San Diego may lease public property to the Boy Scouts of America at a steeply discounted rate even though the group bans gays and atheists, a federal appeals court ruled Thursday.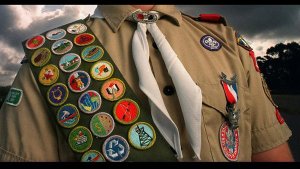 A three-judge panel of the U.S. 9th Circuit Court of Appeals, overturning a lower court decision, said San Diego was not engaging in discrimination by leasing valuable property to the youth organization in exchange for the group's commitment to improve and manage the land.
The ruling stemmed from a lawsuit filed by two couples, one lesbian, the other agnostic, who said that the city was subsidizing a group with discriminatory policies.
Drew Woodmansee, an attorney for the couples, said his clients were reviewing all options, including an appeal to a larger panel of the 9th Circuit.
"The Boy Scouts discriminate against people who don't believe in God and who are gay and lesbian," Woodmansee said. "The city in effect subsidizes that form of discrimination, and we believe it needs to stop."
But the 9th Circuit said the lease was not intended to advance religious interests. "There is abundant evidence that its purpose was to provide facilities and services for youth activities," the court said.