This is an archived article and the information in the article may be outdated. Please look at the time stamp on the story to see when it was last updated.
SAN DIEGO — More than a dozen of flights between San Diego and San Francisco international airports were canceled Saturday after an Asiana Airlines jet crashed while landing, leaving two people dead and more than 100 hospitalized.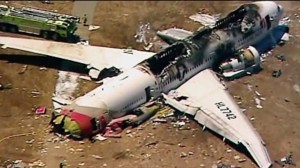 As of about 5:15 p.m., six departing flights were canceled Saturday on Southwest Airlines; as were three United Airlines departures and one arrival; and two departures and one arrival on Virgin America, according to airport Spokeswoman Diana Lucero.
Two departing and one arriving Virgin America flight will be cancelled on Sunday, Lucero said.
Lucero said those traveling to the San Francisco area should check the status of their flight with the airline before heading to Lindbergh Field.