This is an archived article and the information in the article may be outdated. Please look at the time stamp on the story to see when it was last updated.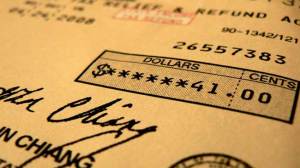 SAN DIEGO – A San Diego tax attorney and certified public accountant was convicted Monday in a complex tax-evasion scheme involving the creation of bank accounts in the names of dead children and fake churches.
A federal jury deliberated for 30 minutes before finding Lloyd Irving Taylor, 71, guilty of all 19 counts against him, including aggravated identity theft, making false statements to a financial institution, evading taxes, corruptly impeding the Internal Revenue Service and making false statements on U.S. passport applications.
According to evidence presented at trial, Taylor, who has been in custody since April 2013, stole the identities of deceased minors, used them as aliases and obtained fraudulent passports and other identification papers.
He then used the bogus documents to open and maintain financial accounts in order to hide his income from the IRS and to transfer funds from those accounts to purchase various assets, such as gold coins, according to prosecutors.
Likewise, Taylor formed more than a dozen fraudulent tax-exempt religious institutions and opened 31 related bank accounts, including investment accounts in the names of the phony churches, so his income could grow tax-free, according to the U.S. Attorney's Office in San Diego.
Among witnesses who testified at trial were the brother of one of the dead children and a blind woman whose Social Security number was stolen and used by the defendant.
Prosecutors showed the jury death certificates of four juveniles who died in the 1950s, and displayed $1.6 million in gold coins the defendant had hidden in a storage locker.
According to witnesses who testified, Taylor failed to report $5 million in income during the span of the fraud and owed the IRS about $1.6 million. During his 42 years of working, Taylor had filed a total of seven tax returns, according to trial testimony.
At a bond hearing last year, a judge ordered Taylor detained pending trial based on a number of factors, including his international travel on his false passports, the millions of dollars he controlled through dozens of bank accounts and his numerous false statements to banks.