This is an archived article and the information in the article may be outdated. Please look at the time stamp on the story to see when it was last updated.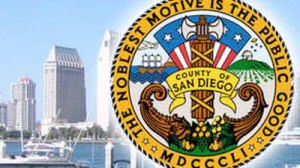 SAN DIEGO – San Diego County sued the U.S. Forest Service Friday to get the federal agency to set aside a decision to reopen a trail to Cedar Creek Falls next week.
The Forest Service announced that on April 5 it would reopen the trail to the falls from San Diego Country Estates, near Ramona.
Cedar Creek Falls is a beautiful but rugged area that became popular in recent years, which led to overuse and several deaths and serious injuries.
The closure came after a fatality two years ago.
"The lawsuit is in response to the Forest Service's decision to ignore both the public safety and fiscal concerns raised by the county during the appeal of the permit system plan," Supervisor Dianne Jacob said.
"Adequate law enforcement staffing must be in place before the trail is opened back up. Either the Forest Service needs to be able to enforce its own rules, or pay the Sheriff's Department to do it."
The Forest Service announced in December that the area would reopen in the spring, with an online permitting system, a decision the county has been trying to change.
The agency said the need for a permit and a $6 fee would limit use of the area.