This is an archived article and the information in the article may be outdated. Please look at the time stamp on the story to see when it was last updated.
OCEANSIDE, Calif. — A 5-year-old boy from Oceanside is getting ready to go on a trip of a lifetime to Hawaii, thanks to one San Diego company and the Make-A-Wish Foundation.
The organization aims to help children with life-threatening medical conditions like Desmond Geller who was diagnosed with a rare form of leukemia last November.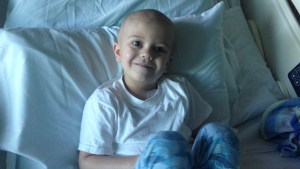 "As we went forward the news just got worse and worse. First, he has leukemia, then has a high risk leukemia that requires a bone marrow transplant," said Michelle Geller, Desmond's mother. "I think our hearts were just broken open."
During his time in the hospital, he and his family were approached by the foundation to help grant Desmond one special wish.
His mother Michelle said he wished to go back to Hawaii, where he first learned to swim.
On September 26, First Allied Securities in San Diego presented Desmond with a check for $45,000, which he will split with four other kids including a 15-year-old boy with cystic fibrosis who wants to meet the Los Angeles Dodgers.
The money came from company employees who participated in year-round fundraising efforts coordinated by the company's in-house First Philanthropy program, according to a statement from the financial services firm.
"He's just excited … its kind of his one athletic ability to swim … he's very very excited," said Geller.
Desmond's leukemia is currently in remission, his family plans to take him on the trip sometime in January.