This is an archived article and the information in the article may be outdated. Please look at the time stamp on the story to see when it was last updated.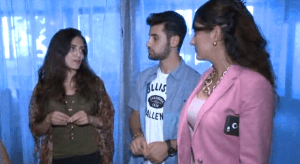 SAN DIEGO — A San Diego non-profit is stepping up to help those who are literally running for their lives in Iraq.
"Words cannot describe how disgusting it is, I feel like we've come to a place in the world where it's barbaric," said Jacqueline Isaac, about stories of child beheadings and people being buried alive, told by religious minorities who've been forced out of their homes by Islamic Militants.
Isaac is with Roads of Success, a local organization helping refugee children in San Diego, which is now sending a first round of aid to displaced families in Northern Iraq.
"We're sending money to buy water, food, clothes," donations helping feed about 600 refugees, out of tens of thousands who have been displaced, hiding in mountains and in churches with only the clothes on their back, said Isaac.
"We are sending money to the monasteries who are hiding these families," she added.
In the meantime President Barack Obama has ordered air strikes, rounds of aid and military choppers to pick up as many of the displaced as possible and take them to safety.
The White House said earlier this week that the situation is improving.
Public opinion has been weary of the U-S military being pulled into yet another Middle East conflict, but for many like Isaac, the situation in Iraq is a global threat that must be met with a global response.
"Today it's happening over there and it can come to our borders, if we don't stop [it], if we don't do something about it," she stressed.
To learn more about Roads of Success click here.