This is an archived article and the information in the article may be outdated. Please look at the time stamp on the story to see when it was last updated.
SAN DIEGO- Many in San Diego are feeling the heartache shared by million of people around the world about the death Thursday of South African human rights icon Nelson Mandela.
Marion Cloete was born and raised in Cape Town and has lived in the United States since 1990.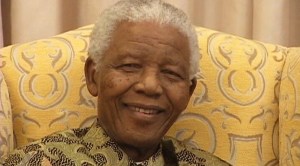 "It's a feeling like we've been left alone," said Cloete.
As a child, she remembers living in fear as she and her family and friends faced ridicule, racism, and unfair accusations.
"We knew that we were going to change the world," she said.  "Our mantra was, 'This will be over in our lifetime.'"
She says she owes her personal strength to Mandela.  Growing up, no one was allowed to speak about Mandela, but she remembers people meeting in private to discuss how to rebel and protest.
"I remember police coming and grabbing people, and you didn't know when you'll see them again," she recalled.  "My parents were underpaid.  My family was imprisoned and banished from cities so they wouldn't interfere on political movements in cities."
James Gump, a history professor at University of San Diego, also feels the sense of loss.  He took a group of students to South Africa in 2012 and visited Robben Island where Mandela was imprisoned for 27 years.  The prison is now a museum where many tour guides are former inmates who served time with Mandela.
"This guide had a reputation of being thrown into confinement for challenging authority. He said Mandela came over and put his arm around him and said, 'Listen, you have to lose your anger.  Look at these guards and pay them respect. They're just in a bad system.  If we can lose the system, we can begin to rebuild reconciliation.'"